If you're looking to dive into the world of remote control vehicles, but don't quite know where to begin, look no further If you're a total newbie, you may be surprised to hear that there is a large community surrounding RC Cars. Why do we race RC cars ? Well, first and foremost, because it's fun! Contrary to belief, getting involved in RC cars is more than just racing a toy around your living room until you smash it to smithereens against the couch. There's a lot to RC vehicles, more than most people expect! One of the best things about RC cars is that you can get as involved as you like.
RC Car Sizes
For those of you not in the know, the way that RCs are sized can seem a little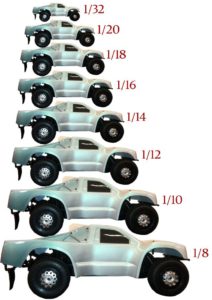 confusing. 1/16th, 1/10th, 1/8th and 1/5th may mean nothing to you now, but our quick guide will soon have you up to speed. RC cars come in many different scales such as the ones we just mentioned. Mini RC vehicles can come in smaller sizes, such as 1/28th or 1/64th. But what does this actually mean? Well, the scale is the size of the RC relative to a full-size vehicle, this means that two vehicles of scale 1/16th could still differ in size from one another – for example if one is a sportscar and the other is a truck. This is because a full-size sports car is smaller than a full-size truck. In terms of the actual size, 1/5th is the largest and 1/16th the smallest (excluding the mini RCs).
What we race at South Cambs
We have 2 types of race meetings at south cambs Gt12 and 1/10th buggys. GT12 was created as a beginner class but has evolved into a highly competitive section with many experienced racers now taking part. There are 2 main chassis manufacturers Schumacher and zen. The chassis are built to strict design rules keeping racing even, fair and competitive. The cars are powered by 13.5turn brushless motors through a 1s electronic speed control. Powered by a 1s 3.8v LiPo battery.
The 1/10 buggys have a much larger range of manufacturers and are designed built and raced around the world, on many different surfaces like grass, astroturf, clay and carpet. We race them indoors on our carpet track. The buggys are powered by 2s batterys a 2s esc and you have an open choice of motor.
GT12
Schumacher ATOM 2 – S2 GT12 KIT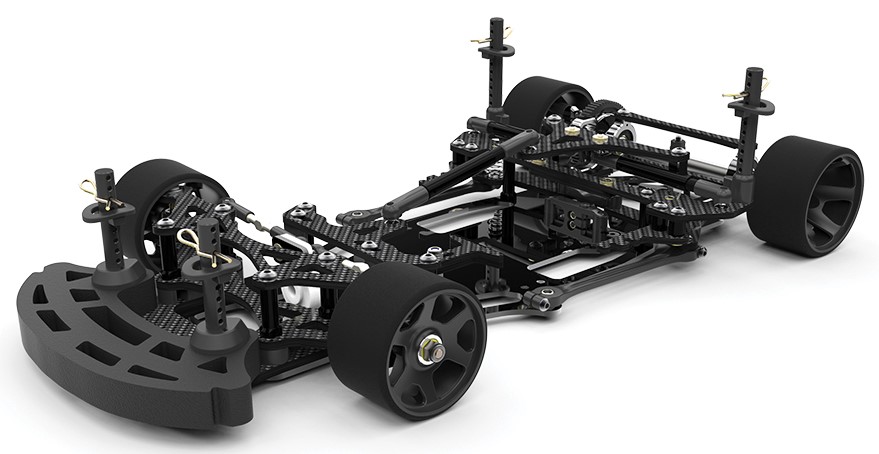 Zen RXGT12 RACE KIT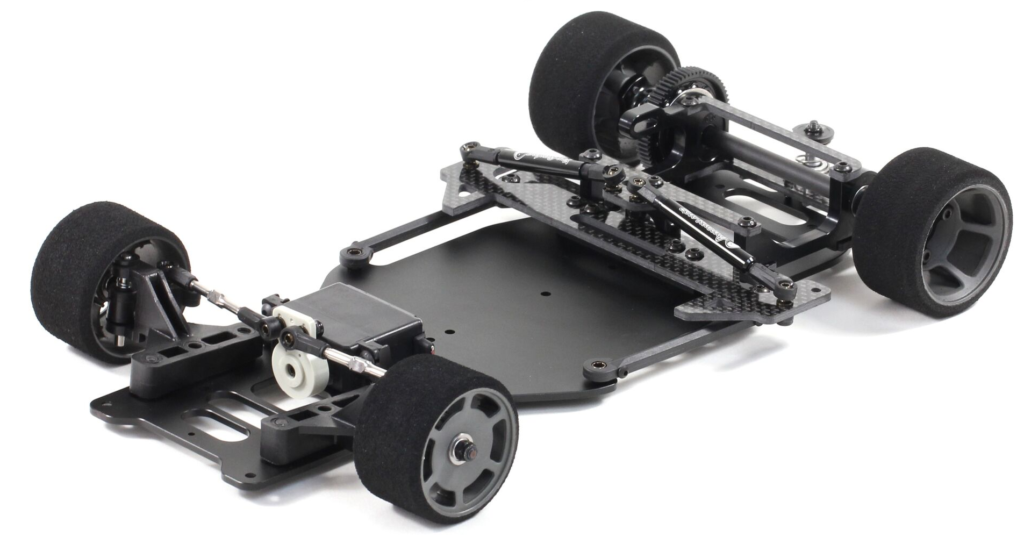 Brushless motors
Brushless motors are technically much more efficient, as less energy is lost through friction. This means the vehicle travels faster and with more power than those with brushed motors, however you will pay more for these motors. These motors are slightly more durable, as there are no brushes to wear out.
Electronic Speed Controls (ESC)
ESCs control how fast the motors run. A brushed motor will require a brushed ESC while a brushless motor requires a, you guessed it, brushless ESC. While many RC vehicles will come with the motor and ESC included, if you're planning on building your own it's worth making sure you purchase the right ESC! Brushless ESCs are generally more advanced, with features such as anti-lock braking and signal loss protection.
Battery
LiPo batteries are the best bet, although they are slightly more expensive. These are the latest technology, lasting longer and providing more power than the Ni-Mh batteries. Without getting too deep into the nitty gritty, LiPo batteries are made of multiple LiPo cells with each one producing 3.7 volts of power. This makes them a powerful, albeit slightly expensive, battery choice. LiPo batteries must also be stored and charged in a LiPo safe bag. I've attached link to a website explaining much more about batterys and charging
https://www.rcgeeks.co.uk-battery
Steering servo
The steering is controlled by a steering servo there are as you might now have guessed many variations for GT racing we recommend a 1/12th specific servo due to the size, and for buggy racing a standard size servo with metal gears is a good idea
1/10th Buggy Racing
We race 1/10th off road buggys indoors on carpet over specially constructed obstacles to create fun and competitive racing.
There are many different chassis manufacturers I've listed just a couple below.
There are obvious differences between the GT12 class and buggys but one of the main things is voltage. The electrics are all the same but use 7.4v 2s batterys which mean the esc must be capable of running 2s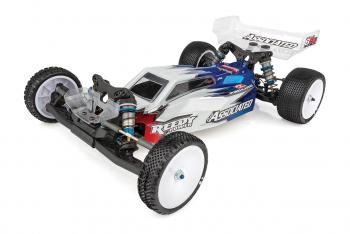 Motors
Unlike gt12 there are no limits on motors we recommend that begginers start with a maximum of 13.5 this keeps speeds down while your learning control before moving onto more powerful 8.5 or even 5.5 motors
Radio equipment
There are 2 main types of radio equipment (transmitters) sticks or wheel theres no advantage to using either just whatever feels more comfortable to use.
All radio systems come with a receiver, the receiver receives the inputs from your controller and is connected to both the esc and steering servo
What to expect at a club night
Whether its GT12 or buggys our evenings run to a very similar format. The hall opens at 6.45 all the track equipment is bought up I to the hall and laid out. Plastic trunking is used to create the track design.
All drivers book in with race control where the drivers are sorted into heats by ability.
Every driver will get 3 5 minute qualifying runs to post as many laps as possible in the 5 minute period.
After that you'll get 1 5 minute final, against at most 5 of your closest competitors.
The lap counting of each car is monitored by a transponder in your car which when you pass a timing loop sends a signal to race control and accurately counts every lap completed
After every qualifying heat or final a printout is produced so you can see your ups and downs. You can even follow all of the nights racing on the live timing website. http://www.rc-results.com/livetiming
At the end of the evening all the the track is packed away ready for next time
Marshalling
Sometimes during a race cars crash and need to be returned to the track to continue (marshalling) After every heat or final you must Marshal for the next round. Please be careful as the cars travel at high speeds make sure the track is clear before steeping out!
BRCA
Our sport is governed by the British radio car association, they create the rules and provide insurance for clubs and members. All drivers must become a member after a maximum of 3 race meetings
Your RC Will Break Eventually!
No matter how much you spend on a top-quality RC car, the day will finally come when something breaks.
There is very little you can do to stop this from happening, other than perhaps wrapping it up in cotton wool (not advised). So, be prepared to need to spend money down the line to replace various parts.
Always try to buy from your local hobby stores or trackside shop but to begin with
we recommend buying spare tires and some CA glue as a first precaution.