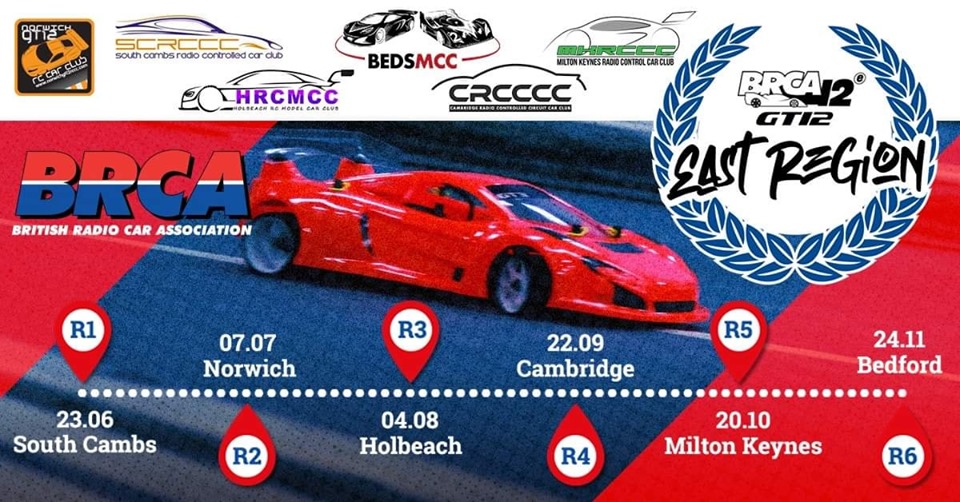 2019 GT12 East Anglia Regionals
East Anglia clubs will, once again, be hosting a Regional GT12 series over the summer of 2019.
The following 6 clubs will each hold a round:
South Cambs Radio Control Car Club – 23rd June
Norwich RC Car Club – 7th July
Holbeach RC Model Car Club – 4th August
Cambridge Radio Controlled Circuit Car Club – 22nd September
Milton Keynes Radio Control Car Club – 20th October
Bedfordshire Radio Controlled Model Car Club – 24th November
It will be the best four rounds for each driver to count.
Classes
We will run GT12 BRCA rules
Specific format and details for each round will be published via the relevant club websites. Please book in early to avoid disappointment – places likely to be limited to 50 drivers per venue.
Hope to see you there, and happy racing,
.